"Toughest Gains" Cast Iron Kettlebells
- Save 20% with Code KBDEAL
& Free Delivery in the USA
Use code KBDEAL at checkout for 20% OFF + Free Shipping!



The Secret of the Russian Secret Service - the extreme hand-held gym that crafts a physique and gives the endurance of elite athletes.
Designed and manufactured to the standards demanded by elite athletes and the military.
These kettlebells sport a rugged black finish and a uniquely positioned handle for a smooth, ergonomic motion.


They are perfect for a variety of Crossfit movements including the Russian Swing, One-Armed Clean, and the Two-Armed Push Press, as well as acting as a weight aid for squats and lunges.


Built for your most effective training


*Manufactured by York Barbell
⭐️⭐️⭐️⭐️⭐️"Very happy with this purchase. I've used other kettlebells and this one is definitely my favorite.  Comfortable grip and great sturdy construction..!"   C. Ferrari

The Secret Tool For Strength and Cardio Training Combined
The kettlebells are being used by leading athletes across sport verticals where there is a need for quick strength and cardio conditioning. 
The Only Workout Tool You Need
Kettlebells are known to improve overall strength, core power, balance, flexibility, and coordination while also melting fat and sculpting healthy and lean muscles.
Combines Strength and Cardio – Perform ballistic exercises that combine strength, cardio, and flexibility training.
Improves Functional Strength – Targets multiple muscle groups that help with everyday tasks and daily life.
Compact and Portable – Only need one or two to train you entire body and are easy to store away.
Fun and Versatile Workouts – Kettlebell exercises offer a wide range of movements that target every muscle group for a total body workout.
Customer Satisfaction
We stand by our kettlebells 100%. If you're not completely satisfied, we will provide a replacement or full refund.
FREQUENTLY ASKED QUESTIONS
How do I take advantage of the 20% OFF Deal?
Please add the desired products too your cart and make sure you use the code KBDEAL at checkout to save 20% of your entire purchase. 
How much is the shipping cost?
All of our kettlebells ship FREE, whereas many of our competitors charge hefty shipping fees. 
Where do the kettlebells ship from?

Our kettlebells ship from our warehouse in PA.
How soon will I receive my kettlebells?
Our kettlebells ship with UPS Ground from PA. It takes about 2-3 business days for processing and about 3-5 days shipping time, depending on your location.
What is I am not 100% satisfied?
We stand by our products 100%! If you are unhappy with your purchase, contact us within 30 days for a full refund!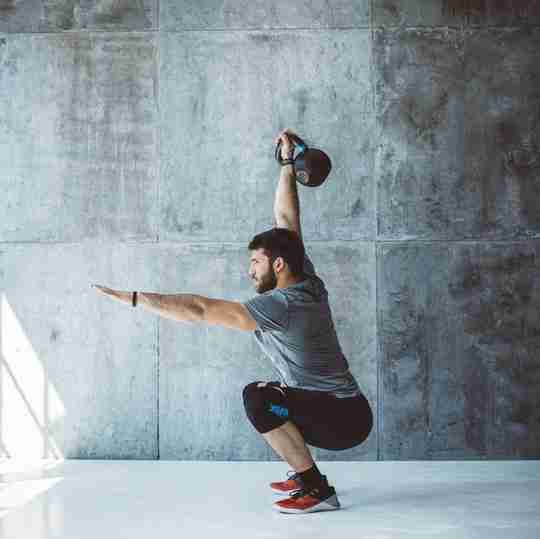 Our Customers Love Our Kettlebells
⭐️⭐️⭐️⭐️⭐️
So happy I bought this
Our gym closed and this is the only workout equipment I have at home now. I get an amazing workout in just 15-20 minutes. Love it!
Works great
High quality kettlebells, great for swings, snatches, cleans and all other kettlebell movements. Looks great and works great (if you put in the work haha)

Other Special WODFitters Offers:
Save $200 on All WODFitters Massage Guns
Use code

 SUPERDEAL 

at checkout

for

 $200 OFF + Free Shipping!

Copyright © 2020, WODFitters