KX10 Home Gym | Full Body Workout Gym In Your Backpack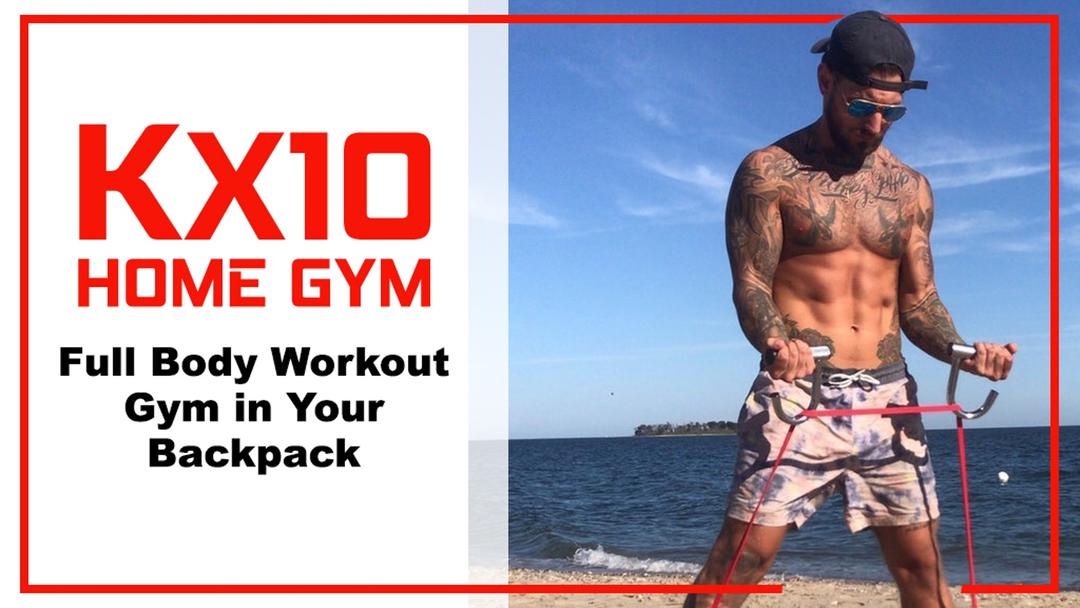 Effective.  Versatile.  Portable. 
Full Body Workout in Just Minutes a Day.
Anywhere.  Anytime.
The Workout Hack You Have Been Looking For.
Is it hard to make time to go to the gym to get a full workout?  Half an hour to get there, half an hour to get back, wait for available equipment.... It's always easy to come up with excuses why not to go...Wouldn't it be nice if you could just magically make the gym appear wherever you are, do a hyper effective full body workout in just 10-15 minutes and get right back into what you were doing?


How about a quick workout at the office? Or while your kids play on the playground? Or even when you are traveling and the hotel gym has none of the equipment you usually use?
Hi! My name is Kat and I am a busy mom of 4. I have created the KX10 Home Gym to allow me and others in a similar situation (busy moms, travelers, entrepreneurs, corporate employees with little time to kill) to get a full body workout any where, any time, and in just minutes a day. It is extremely compact and light, but extremely effective. The KX10 fits into any small backpack, even in your pocket or a woman's purse.
Hack your workout at home, by the pool, at the beach, in the office - all it takes is just minutes a day! 
The KX10 Home Gym has a thick foam-based door anchor that allows you to lock your resistance bands onto your door or other surfaces for exercises such as lat pull-downs, chest flies, and triceps press downs.
The KX10 portable Home

Gym was specifically engineered to allow you to get a full body workout, allowing you to see faster muscle gains and fat loss with less risk of joint damage than training with barbells and free weights. 

Just hook the KX10 Handle into the resistance band and you can do all types of exercises and workout at the time and location of your choosing.
As you are using resistance bands for the workout you take advantage of dynamic resistance training can get a full body workout in just 10 minutes a day without compromising your joints.
Imagine, what you can do with the time you save! 
Plus, you'll save money because there are no initiation fees, monthly membership fees, or any other recurring fees! It's cheaper than a  gym membership or the heavy home gyms you see advertised on TV!
Just hook it into your resistance band and you can do deadlifts, rows, biceps and triceps exercises, chest and shoulder exercises, squats, overhead presses, ab crunches and more! 

Here's what seasoned trainers and professionals have to say about KX10: